Latest PNA Newsletter The Review PNA Blog Business News PNA in the Media PhinneyWood.com
November/December 2014
On Dec. 1, King 5 News ran a segment about the "unusual holiday display" of 150 holiday lighted monkeys lining Phinney/Greenwood and the lighted GloCone on the PNA air raid tower. The project, a brainchild of the PNA Business Group, has generated a positive response among business owners and neighbors.
Watch: Seattle Neighborhoods hope festive monkeys generate business
---
The 34th annual PNA Winter Festival is December 6 & 7. The PNA's largest fundraising event features 115 artists and crafts vendors, live ongoing entertainment on two stages, a quilt raffle, a bake sale and lunch items. Support the festival by doing your holiday shopping, baking for the bake sale, or volunteering. For more information visit phinneycenter.org/winterfestival.
---

Warm holiday hearts are needed to purchase gifts for kids and women in need. Join us in spreading holiday cheer by participating in our annual Giving Tree. Giving Tree displays are located at the Greenwood Senior Center, Phinney Center (including during the Winter Festival), Whittier Kids and Umpqua Bank. Choose a tag, sign it out to pledge your gift, and return the gift to your pick up location by the date on the tag (early December).
---

The PNA Hot Meal Program will serve a special Christmas Eve meal on Wednesday, December 24. Help us leave diners nourished and full of cheer! Any donation is welcome, but we are most in need of cooked and sliced hams, refrigerated or frozen (cooked) pies, and shelf-stable juice. Please let us know what you're planning to donate by calling
206.783.2244.
---
Last Call for Home Fair Exhibitors

The Home Design & Remodel Fair is Sunday, January 25. Apply now for exhibit space for businesses, sponsors, and non-profit organizations at phinneycenter.org/homefair.
---

PhinneyWood has gone wild for the holi- days; 150 lighted monkeys are hanging in trees and store windows from 87th Street to the zoo. How many can you spot? The monkeys are brought to you by the PNA Business Membership, the Greenwood Arts
Council, the City of Seattle's Department of Neighborhoods and many volunteers. Look for "monkey specials" at participating businesses. Visit phinneycenter.org/monkey for more information.

---
Shop Local This Holiday Season

Support your community by shopping local on Small Business Saturday, November 29 and the rest of the Holiday season too! Pick up a new neighborhood business directory at the Phinney Center office or at participating businesses, or download here.
---

Drop off old or broken lights at the PNA Tool Library between now and February 11. Dona- tions will be recycled through the Lights for Life program to benefit children with cancer and their families. All those who donate will also receive a 10% coupon for LED holiday lights at Greenwood Hardware.
---
PNA Beer Taste – Hopping Success!

The 27th Annual PNA Winter Beer Taste was a tremendous success grossing over $28,000 for PNA programs and services. Thank you to 74th Street Ale House for 19 years of Beer Taste Sponsorship, to the 34 breweries that donated their products, and to all of the vol- unteers that contributed to this success!
September/October 2014
PNA Annual Membership Campaign Goes Until Oct 31!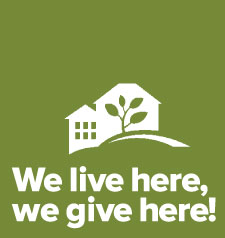 Our 34th annual membership campaign name reflects the unique role PNA plays in our community. Membership dues enable us to create programs for preschoolers and seniors, families and singles, homeowners and renters, financially  secure neighbors and people who are struggling to survive. We host events, classes, and volunteer projects, promote local businesses, host artistic and cultural celebrations, offer home repair advice, and so much more.
Our campaign goals are to recruit 50 new members and to see all of our current members renew. We need your help to reach these goals.
» Sign up or renew your membership online or by calling 206-783-2244.
» Pick up your "Proud to be A PNA Member" yard sign at the Farmers Market or the Blue Building office on or after September 12 and display it in your yard in through October.
» Volunteer to distribute signs to other members.
» Invite your neighbors to join the PNA or give a gift membership to a new neighbor.
Help us do so much more! Join the conversation on twitter: #PNALiveHereGiveHere.
---
Community Solar Goes Live

We are now generating electricity! On September 3, Seattle City Light delivered the new meters that allow us to turn on the solar panels on the roof of our Blue Building.
On a hazy day, the system is currently producing 11.5 kilowatts. During our first week, we produced 40% of the energy the building requires and the carbon equivalent of seven trees. If you would like to check out our progress, check out the monitoring site.

Community Solar is a partner project with Seattle City Light, PNA and Woodland Park Zoo. Everyone who is a City Light customer can participate in the effort to create clean energy. Learn more >.
---
Power of Community Breakfast Raises over $23,000

Thank you to all who contributed to the success of the Third Annual Power of Community Fundraising Breakfast on September 17. We packed the room and met our financial goal to support PNA's Senior Programs! Watch the short film we showed at the event.
---
Watch out for monkeys! To promote the neighborhood and its businesses, the PNA's Business Members and the Greenwood Arts Council have come up with a unique and playful way to light up the neighborhood for the holidays: a "parade" of 150 lighted metal-frame monkeys that will hang from awnings, windows, trees and poles up and down Phinney and Greenwood Avenues from 59th to 87th Streets.
Community members are invited to support the project by sponsoring a monkey for the season with a donation of $25/monkey. Your monkey will be used to fill in the gaps between businesses or clustered at intersections (locations will be determined by the PNA Business Member Group). In addition, the first 75 sponsoring households will receive two tickets to the Zoo's WildLights preview night Nov. 25.
Learn more >
---
Preschool News
Ballard Preschool Co-op has openings in the Infants class for the 2014-15 school year. Get info >

The Spanish Preschool Coop has openings for the 2014-15 school year! Visit PCPE website or call Lulu Roque Weda at 206.445.369.

Drop-off Child Care at Ballard Preschool Co-op - BPC offers on-site childcare for siblings ages 6-months to 5 years. Get info >

The Spanish Preschool Co-op's annual fundraising raffle takes place during the Día de los Muertos celebration on Nov. 1. Prizes include gift certificates to local restaurants and merchants, family outings, and more. Get details and info on purchasing tickets >

Community Solar on Phinney Ridge Happening Now!
Have you seen the panels going up on the roof of the Phinney Center? For as little as $150, you can participate in the latest Seattle City Light Community Solar project on Phinney Ridge. You can sponsor units on PNA's behalf or you can purchase personal units through Seattle City Light and receive credit on your bill through 2020. To sponsor a unit for PNA or purchase your own unit, click here.
---
Record Breaking Gumshoe

Thanks to Mike Veitenhans along with Judy Mirante and Janice Richardson for their hard work putting on the 9th annual Gumshoe 5K Walk. The Gumshoe was a record breaking success, raising $5,600 for the Greenwood Senior Center, Greenwood Food Bank and Greenwood Elementary PTA.
---
Heirloom Cider Press Added to The PNA Tool Library

After all the member requests we've had for a cider press at the Tool Library, we're pleased to announce that we've recently added a beautiful new heirloom cider press to the community collection. Just as with all the other tools in the inventory, members can simply stop by and check out the press for a week at a time. Drop by the Tool Library to check the press out or stop by the Phinney Farmers Market on October 3rd to see a full demonstration of the press in action. More information can be found through the Tool Library's online inventory: Correll Heirloom Cider Press (#284).
---
City Fruit Donates to GSC & Hot Meal Program

The first City Fruit donation of the season, over 50 pounds of delicious plums and pears, came in the other week to GSC and our Hot Meal Program. In 2013 City Fruit brought in a total 10,017 pounds of unused fruit from residential properties in South Seattle/Beacon Hill, West Seattle and the Phinney-Greenwood neighborhoods. Most of it was donated to food banks and meals programs such as those at PNA and a portion of it was sold to restaurants and others. Along with PNA's food rescue efforts through Food Lifeline, these donations allow our programs to provide reliably healthy meals to our diners while also playing an active role in developing a more sustainable, efficient food system for our entire community.
---
Preschool Co-op Openings

Ballard Preschool Co-op has openings in the Infants class for the 2014-15 school year. Class meets on Tuesdays from 10-11:30 am. A child must be born before September 1, 2014, but may not have turned one year by that date to be eligible for the class. Please contact the registrar at bpc.registrar@gmail.com for details about this class or to be put on the waiting list for other classes.
The Spanish Preschool Co-op (PCPE) has spaces open for the 2014-15 school year! PCPE has three different classes serving different age groups (1-2, 2.5 - 3.5, and 3.5 - 5). PCPE enables children to continue developing their Spanish competence while being part of a community who shares language and culture. See pcpeseattle.org or call Lulu Roque W, the school Registrar, at (206) 445-3695 for more information.
---
Sibling Care Providers Needed for Ballard Preschool Co-op

Ballard Preschool Co-op is looking for sibling care providers to offer childcare for the 2014-15 school year. We are looking for providers for the following days and times – Tuesdays from 9:45-11:45 am, Tuesdays from 12-3:30 pm, Wednesdays from 9:15-11:45 am, and either Wednesdays OR Thursdays from 12-3:30 pm. Please contact bpc.allschoolchair@gmail.com for additional details.
---
Are you a nonprofit technology staff or volunteer?

Join the Seattle NPO Techie Group every 2nd Tuesday from 10-11 am at the Phinney Center for special discussion topics. Are you interested in moving part of your IT infrastructure to the cloud? Next meeting on September 9, 10-11am is a presentation and discussion on Microsoft Office 365 for Nonprofits sponsored by 501 Commons, Phinney Neighborhood Association, and the City of Seattle. Office 365 is available for eligible nonprofits at free or reduced rates. Click here to RSVP/Register or email crystal@phinneycenter.org for questions.
---
New Slide Platform

The platform at the top of the PNA's big slide is being replaced with the support of PNPC and some volunteer help from the Boy Scouts. The project is on target to be completed in time for the start of preschool classes on September 8.